Building a home from scratch is a large task to undertake for both the homeowner and the many tradespeople involved in the project. As well as building foundations and other structural elements, electrical work is another vital component to consider and more importantly, to get right. It is important for clients and tradespeople to work together when it comes to the installation of an electrical setup to ensure the whole process runs smoothly. So, we've put together a list of what both parties need to keep in mind.
Homeowners: Plan everything out in advance
One of the most important parts of the client-tradesperson relationship is communication, and the planning phase of the project is where this is the most important.
If you are the homeowner in this situation, an extensive plan is the first step to ensuring a fuss-free job for all involved from start to finish. Planning the layout of fixtures and outlets as well as extra features you want in your finished home is the best and most efficient way to start things off, so that your team can figure out their work schedule as well as all of the equipment they will need. Once you have your finished plan with furniture layouts included, get your electrician to look over it to make sure it is feasible, then everything can be finalised.
You can find what you're looking for to customise your outlets with our wide range of sockets and switches, from standard moulded to models with a decorative flair.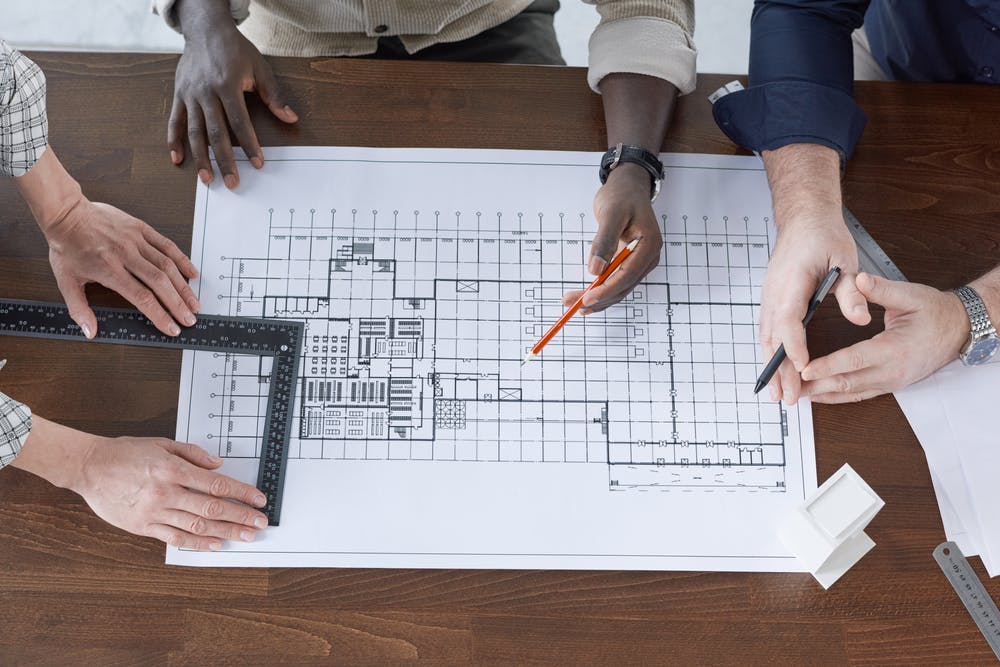 Tradespeople: Take all safety precautions before starting and assess any long or short-term risks
Any good tradesperson knows that safety is the first and most important step, not only for the workers whilst on the job, but ensuring that the end result is safe for homeowners in the long term.
There are a few steps that should be considered when conducting all electrical work, including turning off all parts of the circuit whilst working and wearing the correct PPE, but homeowners planning their layout and specific fixtures ahead of time can help tradespeople create a setup that is perfectly suited to the project and does not compromise on safety.
It is vital that the parts and fixtures being installed are compatible with the wiring that is being used throughout the home and that the homeowners plan does not risk parts of the circuit overloading, as this can cause a number of issues for both workers and homeowners, including electric shocks, fires and power outages.
If you feel in your professional opinion that the clients plan is not safe in either the long or short-term, these concerns should be raised and both sides can work together on a solution that works for everyone.
Homeowners: Know what to expect in terms of price and timescales
Building a home from scratch is a lengthy task, and unexpected issues and changes can make the process take even longer, and maybe even cost a bit extra. Any homeowner would be eager to get the project finished as quickly as possible without any extra expenses, but it is important to measure your expectations and prepare for the possibility of delays.
The bigger the house, the longer tasks like wiring will take to carry out, with various sources estimating anywhere from 3 days to over 2 weeks. Therefore, you should keep this kind of timescale in mind in the planning stage, because the high-risk nature of electrical work should ideally be carried out without the mess and disruption of other construction work taking place. In terms of cost, just like with the timescale, it is dependant on the size of the property, with costs varying between £1,500 all the way up to £10,000. If your team works on an hourly rate, if time delays occur during the wiring process, that will mean the cost will also increase if you agreed to this in the quoting stage, so make sure you have plenty of budget to prepare for this possibility.
Tradespeople: Write up a thorough quote before commencing work
A quote is an extremely common way for tradespeople to give clients everything they need to know before they start work, from prices to timescales. It's important that the quote that you provide the homeowner with has everything they could possibly need so that you don't get caught out and a confrontation doesn't occur. This includes any conditions that require you and your team to raise the price or extend the project lead time that your client may or may not agree to.
According to Citizen's Advice¹, a standard quote should include:
·         a fixed total price – not a daily rate
·         a breakdown of all the work to be done and the materials needed
·         separate costs for each material and part of the work
·         how long the price is valid for
·         if the price includes VAT
·         when the price can go up, e.g. only if you agree to extra work
If you get a daily rate instead of a fixed total price there's a risk the contractor could string out the work to get more money. Avoid this by getting them to put in writing:
·         how many days the work will take
·         how many hours of work counts as a day
·         when they need your go-ahead to work more days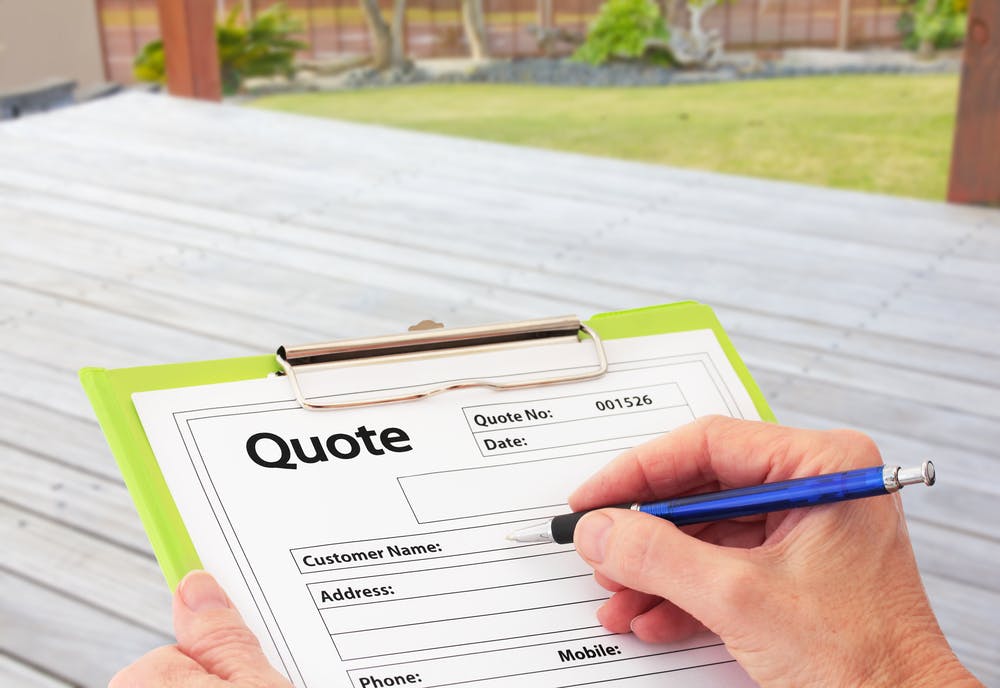 Tradespeople: Test, test and test again
From start to finish on an electrical installation project, testing the circuits and fixtures is a guaranteed way to end up with a project that is fool proof and completely safe. There are several useful products to make your electrical testing so much easier, including Proving Devices, Voltage Indicators and even some that combine the two.
This will also prove to your clients that you are invested in making sure they are safe and maintaining the longevity of your work and they may use you for any future work they may need doing.
Wiring a new build can present several challenges for both tradespeople and homeowners alike. However, as long as the worker/client relationship remains communicative and collaborative, and with these simple tips in mind, both parties will be satisfied with the result.